TRANSFORM YOUR HEALTH
Address the Root Cause by using the Naturopathic Approach
How to use the Resources
There are 6 main courses on the "Protocols" page. Choose one that aligns with your health goals. If you are not sure where to start, please use the Chat feature on the bottom of our home page. Dr. Kneessi will answer questions as quickly as he can.
4 Mechanisms for Healing Leaky Gut
30-Day Paleo Challenge
30-Day Keto Challenge
14-Day Detox
Intermittent Fasting Guide
The Elimination Diet Protocol
Dismantle Your Toxic Load
Dr. Kneessi is a dedicated advocate for optimal health and well-being, driven by his passion for exercise, nutrition, and holistic approaches. Before achieving his doctorate, he honed his expertise as a personal trainer in Sonoma County, California, focusing on helping individuals achieve their best health through physical fitness and proper nutrition. As his interest in nutrition expanded, he sought a more comprehensive and evidence-based scientific approach to wellness.
During his time at school, Dr. Kneessi delved deeply into the realm of integrative medicine, recognizing its beneficial impact on health and well-being from a scientific perspective. He dedicated himself to studying the potential root causes of the chronic health issues that plague our society today. Through his education and ongoing studies, he has immersed himself in various topics, attending seminars and webinars that cover crucial areas such as inflammation, oxidative stress, blood glucose dysfunction and management, functional blood chemistry, nutritional approaches for neurological issues, methylation, heart disease, mitochondrial health, and many more.
With a Doctorate of Naturopathic Medicine from the National University of Health Sciences, obtained in 2013, and a Bachelor of Exercise Science from Salisbury University in 2005, Dr. Kneessi brings a comprehensive understanding of both natural medicine and exercise physiology to his practice. He is committed to providing evidence-based solutions to support individuals on their journey towards optimal health and well-being.
Join Dr. Kneessi on the path to optimal health and discover the transformative power of a holistic approach to wellness.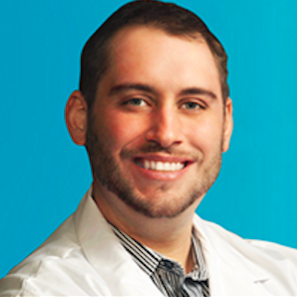 Dr. Kneessi is great at listening and helping you get to the root of the problem. He is very knowledgeable and offers continued care!
Nothing comes close to Dr. Kneessi and his exceptional practice. I've always been someone who likes solving problems at their root cause and Dr. Kneessi's holistic approach to modern health does just that. I highly recommend if you are in pain or struggling with health issues to reach out to Dr. Kneessi FIRST!
Dr. Kneessi is an extremely knowledgeable and down to earth guy. I wouldn't think twice about consulting him with my health and nutrition needs!
Dr. Kneessi LISTENED to everything I had to say, and put together the picture of all my comments and concerns. I had spent months struggling through a confusing set of symptoms, and saw traditional doctors covered by my insurance with no well-backed-up theories and no success of treatment. Dr. Kneessi quickly presented me with a probable explanation and answered my many questions in detail. I shared extensive health data with him, all of which he reviewed carefully, and picked out indicators that my traditional doctors had not. After just one visit I must say I am impressed with the care and service Dr. Kneessi has provided me.
Dr. Kneessi was instrumental in teaching me about inflammation and which foods trigger/reduce "event's" that I had been having for 20 years. I am no longer sleeping with a heating pad or loosing time to pain. Treating the root cause has helped me eliminate my steady diet of Advil. Could go on and on....... lucky to have met him!
Before starting my treatment plan with Ryan, I had stomach pain all through the day. I couldn't tell what they were from, but they were interfering with my social life and work life. After my first appointment with Ryan, he told me without hesitation what was going on with me and how he could help me restore my health. He took a full history and was confident about my condition and how it could be treated. After 6-8 weeks of following his instructions, I have no more pain in my stomach. I don't have to worry about when they may occur. It is very relieving. When I felt like giving up, he gave me the encouragement that I needed and altered my plan based on my needs. It was a great experience.
My stomach pains are gone. My reflux is under control. My episodes of fatigue have stopped. My fibromyalgia symptoms have disappeared, along with my appointments with specialists. If I had known how drastically my quality of life (and therefore, my family's quality of life) was going to improve, I would have chosen to spend the time and money on me years ago. I, my children, and my husband, thank you."
I was diagnosed with Lyme Disease in October 2015, and I was suffering extreme headaches, joint pains, fatigue, neurological issues, and stomach upset. I had my first visit with Dr. Kneessi shortly after my diagnosis, and he was a tremendous help to treat my existing symptoms, as well as the new symptoms the arose after being on long-term antibiotics that were prescribed by my LLMD. It did not take long for my brain fog and memory problems to be resolved, and Dr. Kneessi designed a custom diet plan that I was able to maintain during my treatment. He also helped me to organize my supplements and get the proper supplements and medicine that I needed. He also was flexible with my treatment plans as I got better and better, and tailored them to my needs. I was back to working and feeling so much better by February 2016. I would highly recommend him to anyone seeking a caring and professional doctor. His advice and treatment helped me when I had little hope of recovery. He still checks in on me to see how I am doing, and I genuinely feel that he provides the best care possible to his patients, and got me back to my healthy self.
I have battled severe allergy problems for many years. I have been on allergy shots twice and have had sinus surgery; all to no avail. For the last five and a half years, I have been on allergy shots, and when my allergist said I had to wean off of them, I began to have worse symptoms than I had before I began the shots. I was sick with an upper respiratory illness and found myself at the doctor's office every month. Also, I was breaking out in rashes, which was diagnosed as eczema. I called my allergy specialist and asked to be tested again and begin shots again so I could get some relief, but after getting back on the shots, my symptoms worsened. I was truly left without hope for finding help with all of these issues until I met Dr. Ryan Kneessi. He listened very carefully to all of my health issues and developed a protocol for health and wellness, which was tailored specifically for me. I have followed his advice and protocol, strictly, for about four weeks now. After the first week, I was feeling much better, and after almost four weeks, I have noticed some unexpected benefits. A fatty tumor I have had on my left leg for years has shrunk, and my skin is healthier than ever. I highly recommend Dr. Kneessi, and look forward to enjoying optimal health due to his knowledge and expertise.
I came to see Dr. Kneesi when I had ongoing neurological issues after I suffered a number of mini-strokes. While all other medical doctors were unable to determine the cause of my symptoms, Dr. Kneesi was able to determine that I had a genetic mutation that was causing my symptoms. He suggested some supplements and a change in diet. Less than two months later, my symptoms were gone, and I was well again.
What is the Naturopathic Approach
Naturopathic Doctors combine the use of holistic healing and modern medicine to help individuals heal.  Dr. Kneessi uses this approach to address poor health by focusing on your internal and external environments.
The 6 Principles of Naturopathic Medicine
First Do No Harm 
Support the healing systems inherent in the body by using methods, medicines and techniques that are in harmony with natural processes. 
The Healing Power of Nature 
Preference for noninvasive treatments which minimize the risks of harmful side effects. Trust in the body's inherent wisdom to heal itself by naturally supporting the body's biochemistry and cellular physiology.

Identify the Cause 
Every illness has an underlying cause, often in aspects of lifestyle, diet, or in the surrounding environment. Naturopaths are trained to find and remove the underlying cause of a disease. A deep understanding of biochemistry and cellular physiology is vital in determining the root cause of the problem.

Look at the Whole Person 
View the body as an integrated whole in all its physical dimensions. Every individual is unique, so every plan should be unique to the individual.

Doctor as Teacher 
Educate patients in achieving and maintaining health.

Prevention 
Focus on overall health, wellness and disease