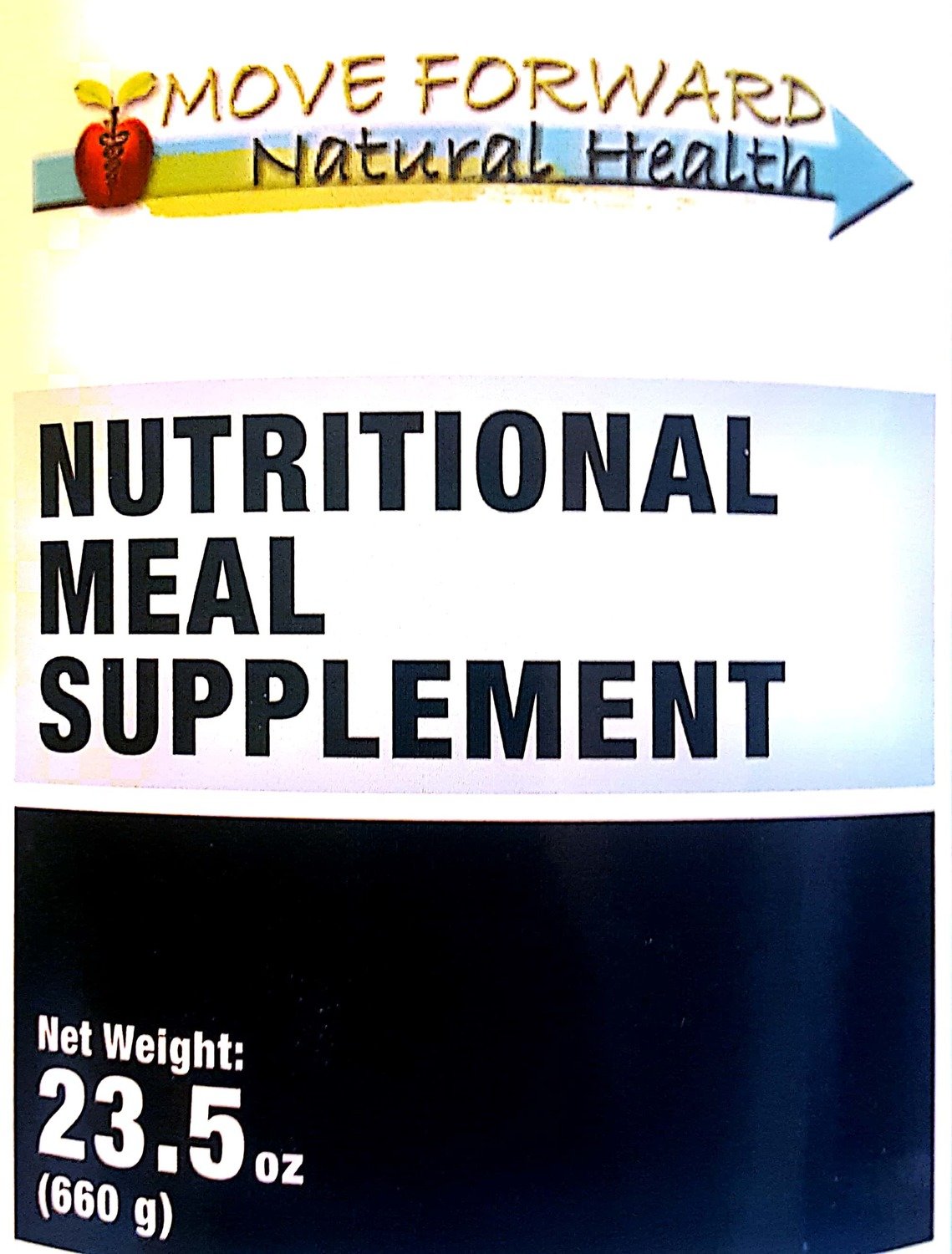 Nutritional Meal Supplement
SKU MFN-6407
Product Details
Nutritional Meal Supplement 15 servings
A high quality meal replacement product that supplies an optimal balance of macro-nutrients, micro-nutrients and specific phyto-nutrients.*
Directions
Two (2) scoops mixed with twelve (12) ounces of cool water (or the beverage of your choice). Add product to the liquid for ease of mixing.

Listed Active Ingredients:
Vitamin D, Calcium, Iron (from pea), Potassium, Vitamin A, Vitamin C, Vitamin E, Vitamin K, Thiamine, Riboflavin, Niacin, Vitamin B6, Folate, Vitamin B12, Biotin, Pantothenic acid, Phosphorus, Iodine, Magnesium, Zinc, Selenium, Copper, Manganese, Chromium, Molybdenum
Listed Other Ingredients:
Organic pea protein concentrate, Fiber blend (chicory root inulin, tapioca oligosaccharides, organic flax seed, black chia seed, apple pectin, organic broccoli sprout, organic cauliflower sprout, organic kale sprout), medium chain triglycerides, sunflower seed oil, natural vanilla flavor, evaporated cane juice, potassium citrate, calcium magnesium citrate, magnesium citrate malate, L-Glutamine, calcium ascorbate, organic beet juice, Acai berry extract, Blueberry, carrot, trimethylglycine, d-alpha-tocopheryl acetate, Stevia rebaudiana extract, acid resistant BioDoph-7 Plus® probiotic blend (Inulin, Larch arabinogalactans, Marshmallow root extract (Althea officinalis), Bifidobacterium bifidum, Bifidobacterium lactis, Bifidobacterium breve, Lactobacillus paracasei, Lactobacillus plantarum, Lactobacillus salivarius, Streptococcus thermophilus), zinc picolinate, manganese gluconate, N-Acetyl-L-Cysteine, natural mixed carotenoids, quercetin, L-Threonine, L-Lysine HCl, natural mixed tocopherols, molybdenum aspartate, pyridoxal-5-phosphate, calcium pantothenate, L-Glutathione, Niacinamide, copper gluconate, selenium aspartate, cocarboxylase chloride, riboflavin-5-phosphate, chromium picolinate, potassium iodide, monoglycerides, diglycerides, cholecalciferol, biotin, acid resistant fungal protease, phytonadione, calcium folinate, 5-methyltetrahydrofolic acid glucosamine salt and methylcobalamin.
---
This product was made and manufactured in the USA.
---
*These statements have not been evaluated by the Food and Drug Administration. This product is not intended to diagnose, treat, cure, or prevent any disease. If you are pregnant, nursing, taking medication, or have a medical condition, consult your physician before using any supplementation or product. The Federal Food, Drug, and Cosmetic Act gives authority to the FDA to regulate commerce of drugs and supplements.According to this act, only drugs can claim to cure, prevent, mitigate, or treat a disease.Nothing else can make this claim.Any food or supplement purchased from Move Forward Natural Health does not cure, prevent, mitigate, or treat a disease.
Save this product for later