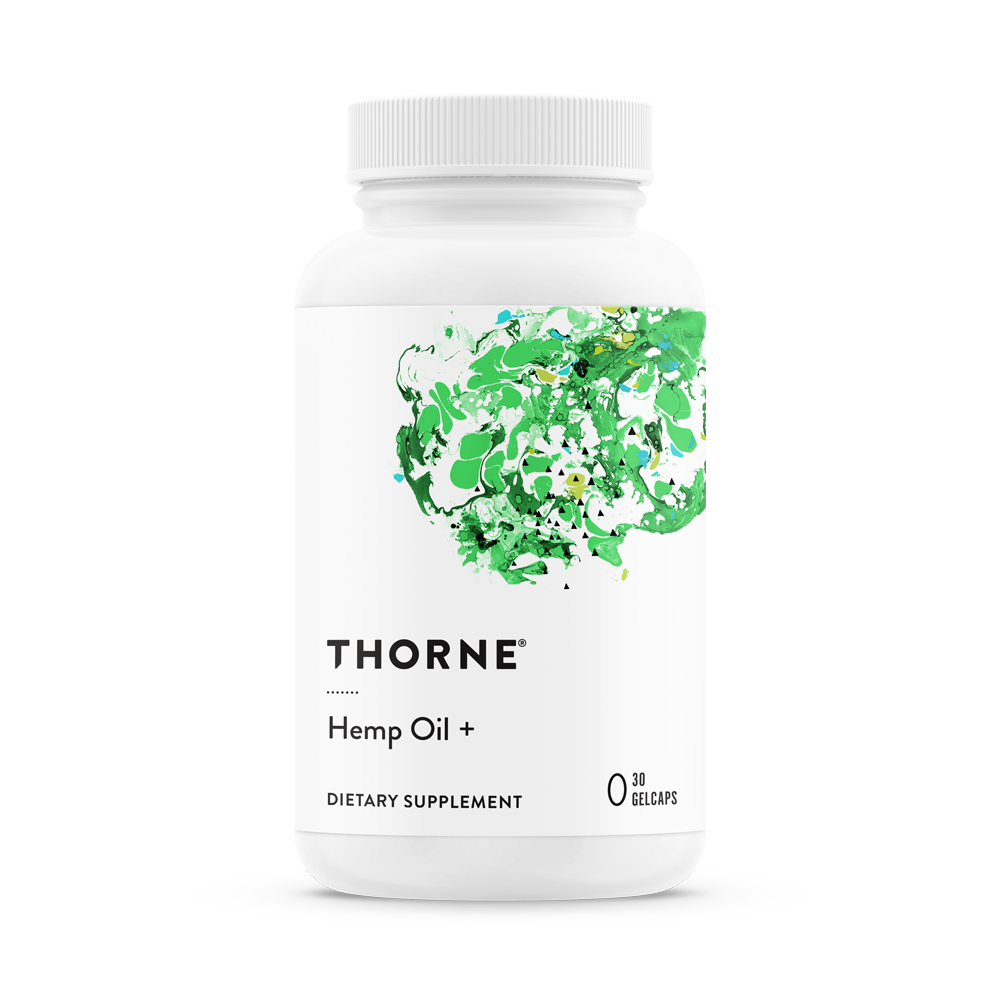 Hemp Oil
SP601
Product Details
Hemp Oil + 30 gelcaps
Phytocannabinoids have shown to support and to balance the endocannabinoid system* Aids the body modulate the stress response and GI distress.*
---
Directions
Take 1 gelcap daily or as recommended by your health professional.
---
Listed INGREDIENTS

Endocannabinoids are cannabinoids made by the body. Phytocannabinoids are cannabinoids made by plants. Hemp Oil + is a synergistic blend of phytocannabinoids (and other active ingredients) from hemp stalk oil, clove, black pepper, hops, and rosemary.
The formula is unique because it's sourced from Europe, where it is rigorously tested to ensure it contains only minimally detectable amounts of the phytocannabinoid THC – an active ingredient in Cannabis – which ensures it has no psychoactive properties. U.S. hemp oil extracts are not always tested for THC content. The hemp oil in Hemp Oil + is European certified organic, eco-farm certified, is non-GMO, and is CO2extracted (so no solvents are used).
---
Product Warnings:
ALLERGY
This product is contraindicated in an individual with a history of hypersensitivity or allergy to any of its ingredients.
PREGNANCY
If pregnant, nursing, or trying to conceive, consult your health professional before using this product.
---
Product was made and manufactured in the USA.
---
*These statements have not been evaluated by the Food and Drug Administration.This product has not been evaluated by the Food and Drug Administration. This product is not intended to diagnose, treat, cure, or prevent any disease. If you are pregnant, nursing, taking medication, or have a medical condition, consult your physician before using any supplementation or product. The Federal Food, Drug, and Cosmetic Act gives authority to the FDA to regulate commerce of drugs and supplements.According to this act, only drugs can claim to cure, prevent, mitigate, or treat a disease.Nothing else can make this claim.Any food or supplement purchased from Move Forward Natural Health does not cure, prevent, mitigate, or treat a disease.
Save this product for later