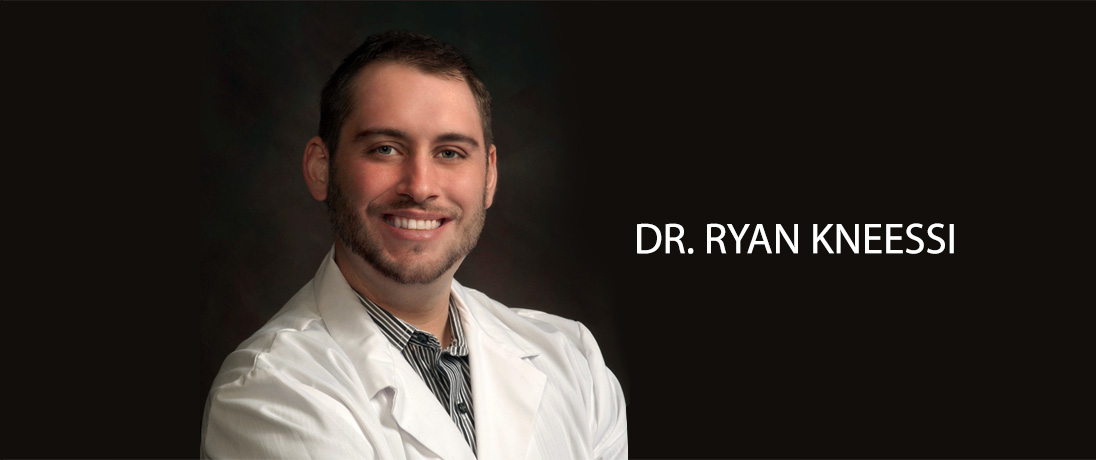 EDUCATION:
Doctor of Naturopathic Medicine, National University of Health Sciences 2013
Bachelors of Exercise Science, Salisbury University 2005
HIS JOURNEY:
Before receiving his doctorate he was a personal trainer in Sonoma County California where he focused on achieving optimal health through exercise and nutrition.  As his interest in nutrition expanded he looked for a more holsitic scientific approach.  During and after his time at school Dr. Kneessi focused heavily on the role integrative medicine has on health.
Further, Dr. Kneessi has focused on determining the root cause of numerous chronic health issues that plague our country today.  Through his education and additional studies he has focused on addressing these concerns.  He has attended seminars and webinars that focused on methylation, inflammation, oxidative stress, blood glucose dysfunction, blood glucose management, functional blood chemistry, nutritional approaches for neurological issues, heart disease, mitochondrial health and numerous others.
MISSION AND PHILOSOPHY:
Dr. Kneessi focuses on the use of nutrition, supplements, and botanicals to achieve optimal health.  A detailed history about your health is vital when determining the best approach to reaching your desired goals.
"I absolutely love what I do! My goal is to get you just as exicited about your own health."
–Dr. Ryan Kneessi