Welcome to

move forward natural health
We'd love to chat with you and discuss how we can help you move forward with your health.
Website under construction till 1/28/19. Thanks for your understanding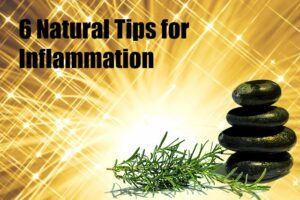 What is inflammation Inflammation is a process that occurs to protect ourselves from further injury, usually as a reaction to an injury, stress, or infection. 
Read More »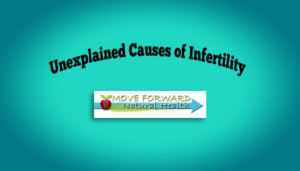 Naturopathic medicine offers a unique option for individuals who have received a diagnosis of unexplained infertility because Naturopathic Doctors are trained to look for other
Read More »

Schedule your first appointment or 100th.  You can also sign up for a free consultation to learn more.

Check out our detailed guides for Keto, Paleo, Detox, and our most popular wellness program "Get Your 50"

Check out our high quality supplements.  Not sure where to start?  Schedule a free consult with Dr. Kneessi

Some recipes better than others.  Look up by paleo, keto, "get your 50", or even by specific foods!

Dr. Kneessi enjoys posting information on various hot topic health issues.  He has a quarter-million dollar education.  Not a bad resource to have available.

Our most popular program.  Your goal?  Reach 50 points each week via or positive goal oriented program
• Very honest doctor with a lot to offer you in regards to nutrition. Check out his website and blog for some great info. *No guarantee of specific results and the results can vary.*
• My stomach pains are gone. My reflux is under control. My episodes of fatigue have stopped. My fibromyalgia symptoms have disappeared, along with my appointments with specialists. If I had known how drastically my quality of life (and therefore, my family's quality of life) was going to improve, I would have chosen to spend the time and money on me years ago. I, my children, and my husband, thank you. *No guarantee of specific results and the results can vary.*
• Dr. Kneessi is an extremely knowledgeable and down to earth guy. I wouldn't think twice about consulting him with my health and nutrition needs! *No guarantee of specific results and the results can vary.*
• Dr. Ryan didn't overload me with information. His 12 week program spoon fed gradual changes that I could work on as we moved forward. The workbook he created for me continues to be a resource when I need to refresh my memory or get re-inspired. I have a better understanding of my personal challenges and how to take personal responsibility. *No guarantee of specific results and the results can vary.*
• Nothing comes close to Dr. Kneessi and his exceptional practice. I've always been someone who likes solving problems at there root cause and Dr. Kneessi's holistic approach to modern health does just that. I highly recommend if you are in pain or struggling with health issues to reach out to Dr. Kneessi FIRST! *No guarantee of specific results and the results can vary.*
• After 6-8 weeks of following his instructions I have no more pain in my stomach. I don't have to worry about when they may occur. It is very relieving. When I felt like giving up he gave me the encouragement that I needed and altered my plan based on my needs. It was a great experience. *No guarantee of specific results and the results can vary.*
Welcome to Dr. Kneessi's world.  A Naturopathic doctor who absolutely loves his profession.  His goals is to reach as many people as possible.  Why?  To help them move forward with their health and to show them the way towards optimal health.  Some people prefer doing their own research by reading online content and others want to work 1 on 1 with someone.  Good news!  Dr. Kneessi posts fantastic content for you to review and he enjoys working with people 1 on 1.  It's a win win.  Please feel free to check out our detailed guides or schedule an appointment with Dr. Kneessi.